PARTNERNOMICS® is an international training, coaching, and consulting company that specializes in helping companies make strategic partnering become a core competency. As a bonus, we hear that people love working with us. If you're looking to equip yourself or your team with the top partnering tools, strategies, and resources, scroll on.
Industry statistics show partnerships are the most effective way to grow your business.
Partnerships offer the greatest ROI vs Organic & Acquisition.
-Journal of Accountancy
360% increase in "Partnership Managers" hired in the last 5 years.
-LinkedIn
38% of CEOs say B2B Partnerships are their #1 growth strategy.
-KPMG
Team, Cohort, or 1:1
PARTNERNOMICS Coaching
Would you like to collaborate in real-time with an expert who will help you implement the PARTNERNOMICS methodology into your organization? Attend weekly 50-minute video conference coaching sessions over a 6 (individual course) or 15 (full program) week period with one of our expert coaches and accelerate your organization's partnership success.
PARTNERNOMICS,
Everywhere You Are!
Our learning management system is simple to navigate and it tracks every step of your progression, on every platform, PC, tablet, and mobile.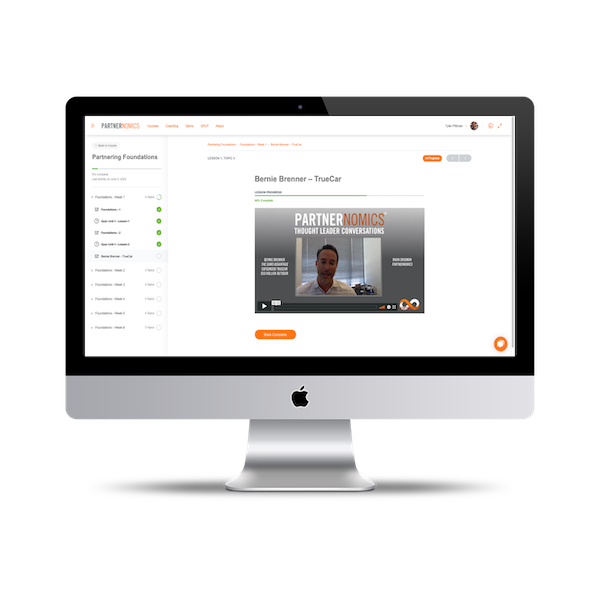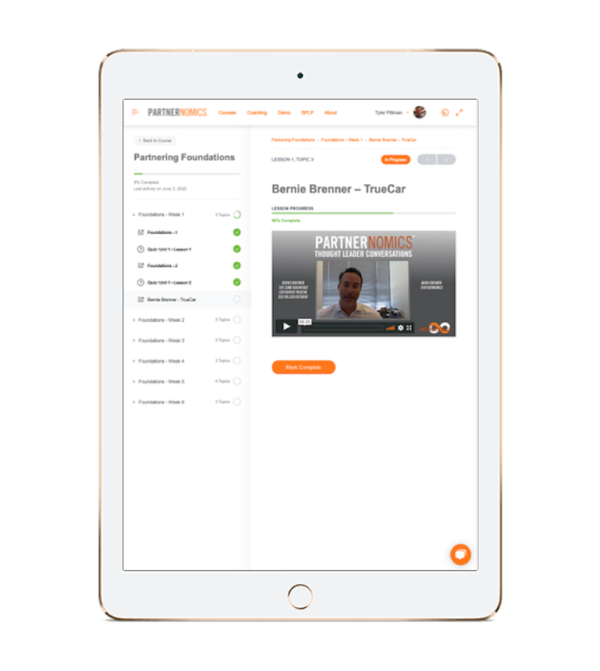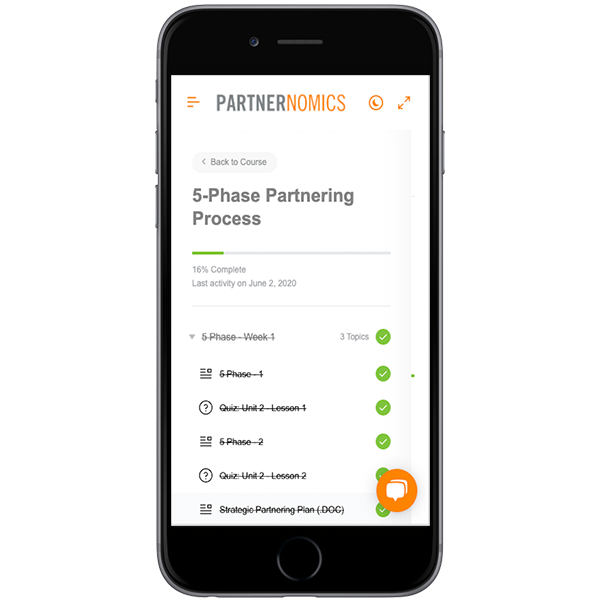 Don't Listen To Us, Listen To Them
Free Demo Lesson From Partnernomics
Click below to see Lesson #1 of our Partnering Foundations course, which includes a Thought Leader Interview with TRUEcar Co-Founder, Bernie Brenner.