SET YOURSELF APART
Get Certified
Strategic Partnering Leadership Professional (SPLP)
Certification from PARTNERNOMICS & The University of Central Missouri
Make PARTNERNOMICS part of your story.
In today's hypercompetitive business world, forming and leading strategic partnerships with complementary organizations is a key to significant growth, regardless of a company's size or industy. Knowing how to architect, negotiate, and lead successful partnerships has become the difference between success and failure for many organizations. According to a recent KPMG study, 38% of CEOs claim their #1 strategy for growth is through strategic partnerships, but 70% of these partnerships are deemed a failure within 2 years (Gartner, McKinsey). 
What does this mean to you? There is a right way and a wrong way to execute and manage strategic partnerships. The Strategic Partner Leadership Professional (SPLP) Certification will will show that you have the knowledge and skills to lead partnerships to success.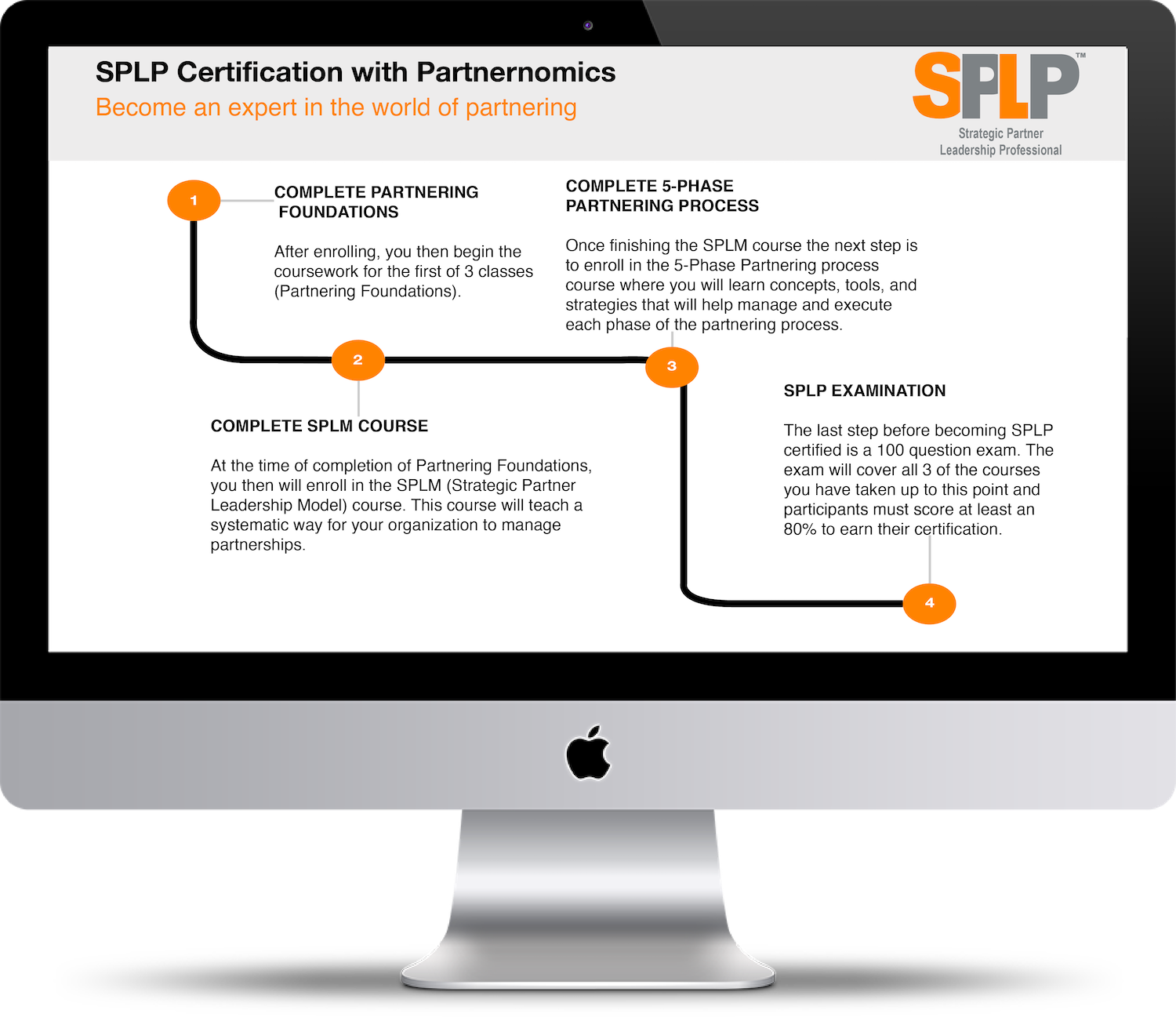 After completing all three PARTNERNOMICS courses, learners are qualified to take the SPLP Certification Exam. This exam is administered by the University of Central Missouri (UCM) and it may be taken online through the UCM testing services department. Learners must score at least 80% to be awarded the SPLP Certification. Upon successful completion of the certification exam, learners will receive a digital badge, printed certificate of achievement, and the SPLP designation (Ex. John Smith, SPLP).
Learners who do not achieve a passing score must wait 7 days before retaking the exam (and pay an additional testing fee).
The certification is good for three years and learners must renew the certification in order to maintain the credential. [pay a recertification fee].
If a certification is not maintained, the learner must retake the certification exam and achieve a passing score in order to reclaim the credential.