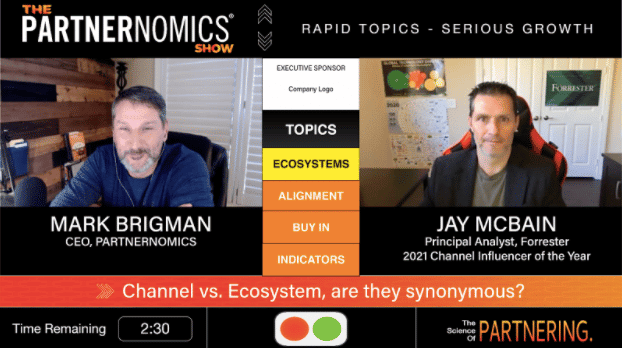 Hello and thanks for playing an exciting role in The PARTNERNOMICS Show.
We are extremely excited to further highlight your unique insights with partnering professionals from across the globe.
Below are a few reminders as you schedule your first episode recording. Also included is a calendar to select a recording time & date. 
How it works: 
Identify a piece of content (blog, study, podcast, video, etc.) to discuss during an episode (or ask the Host to select the content).

The host and guest will each create 2 questions for each episode based on the identified content.

The questions will be shared with each party days in advance of the Zoom recording to allow advanced reflection on the topics/questions.

Each episode includes the host and guest volleying each of the 4 questions, spending 4-5 minutes per question.

The overarching goal is to have the host and guest share ideas, insights, and opinions that will help advance the partnering profession.

Select a Zoom session from the calendar link above and answer the episode questions. Again, each recording will capture two episodes (approx 20 minutes per episode).
Commitment from you:
Complete one recording (1-hour / 2 episodes) every 8 weeks.

The total estimated time commitment to participate is 2-3 hours per quarter.

Suggest content to explore for future episodes.

Review selected content and be prepared for each episode.

There is no cost, no compensation, and no obligation to participate.

A guest may "resign" at any time, but the expectation/ask is that each guest complete at least 8 episodes (4 recording sessions).
THANKS FOR YOUR COLLABORATION - THIS WILL BE FUN!