The Ultimate Partnering Process
Thank you for registering for our webinar, PARTNERNOMICS hopes you adopt our methodology and approach to partnerships.
"Make Strategic Partnering Your Core Competency"
In This Webinar You'll Learn:
Partnering Process Assessment
This assessment allows you to see your organization's proficiency in moving from a partnering strategy to a successfully signed agreement. Select a number between 1 and 10 that best answers each question. A final score will be calculated and provided to you after completeion. You then will be able to compare against organizations across the country.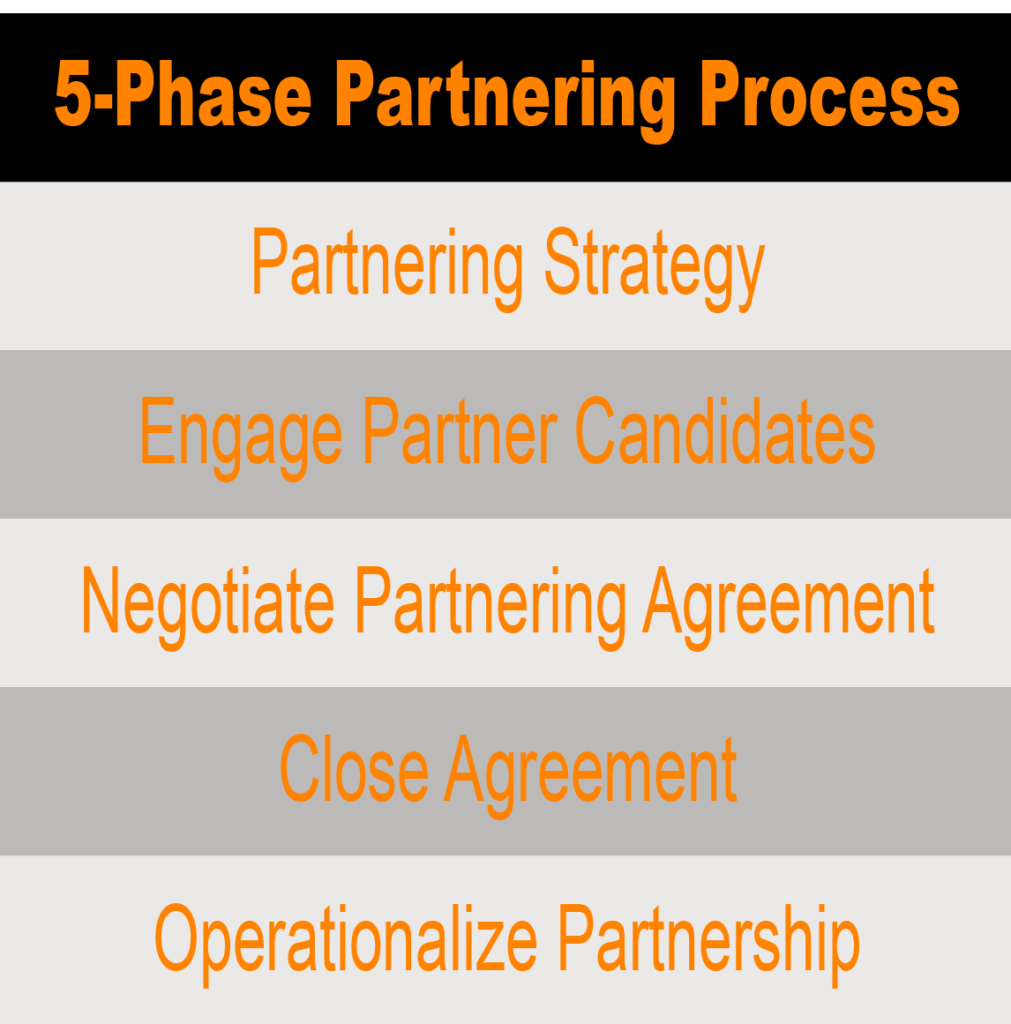 5 Phase Partnering Process Course
The 5 Phase Partnering process course is designed for professionals who are interested in taking a deep dive into the "pre-contract signature" processes to understand the optimal way to construct partnership agreements, performs due diligence, and negotiate agreements that deliver results. This course teaches the five phases as seen pictured above.